Hi guys! I'm trying to take my mind off being really hungry and in a somber mood for some reasons that I'm not really comfortable talking about here. But to kill some time and hopefully put everyone in better spirits, let's take a look at two of the newest additions to my closet, shall we?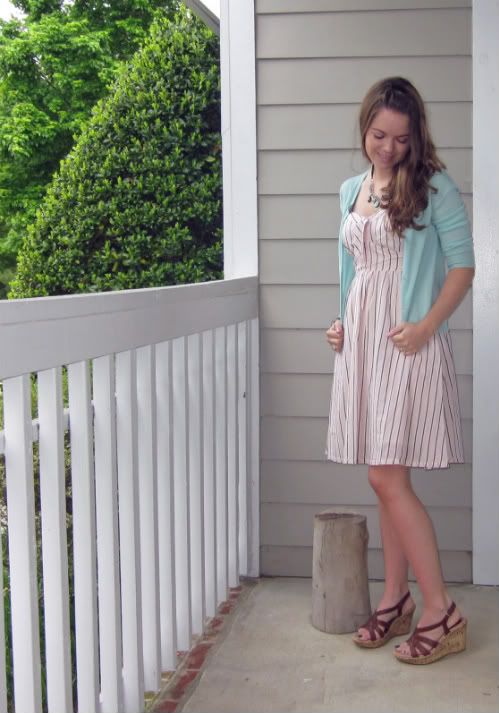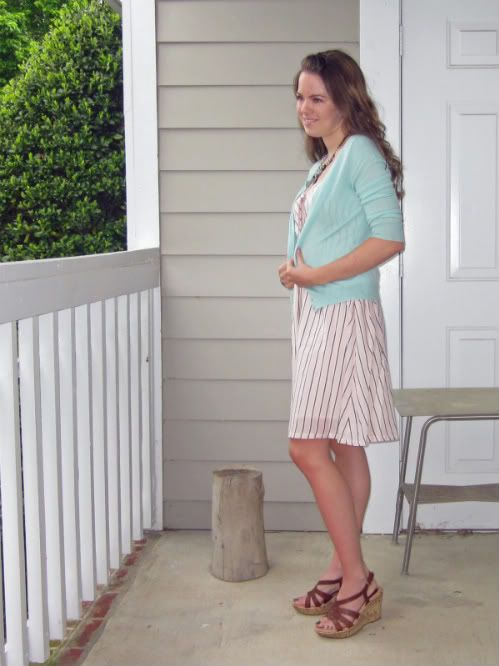 Dress: Target (
clicky
)
Shoes: Belk (
clicky
)
Cardigan: JCrew warehouse
Necklace: Kohl's
I was so surprised to find this adorable, comfy dress at Target two weeks ago, and I found the shoes that very same weekend. You guys know that I've been searching for some cute, summer-appropriate, comfortable shoes, and these are perfect! A reader suggested that I check out Born, and these are Born Concept I think, and so comfortable. Thank you so much for the suggestion because I'm really loving them.
Sorry for not taking a great picture of the dress -- I was pretty sunburned when I took these pictures, and my shoulders were not a pretty sight! I totally love this dress, though, and I highly recommend it. I think it comes in a few colors, too. The straps are too long for my petite self, but that's an easy fix. It's true to size for me (this is an XS, and it's a roomy fit) and machine washable, yay! For only $30, could you go wrong?
Does wearing a new outfit help put you in a better mood? I know it does for me!