Hi again, Blogger. Nice of you to join us! I got lax with posting outfits after the Blogger outage, but I wanted to post one tonight! This skirt and top are two things that are super old and don't get a lot of love from me (I'm not a pencil skirt girl), but on this day I decided to come up with a way to wear them together. I think it turned out well for items that I don't wear often. Looks like I inadvertently ended up "shopping my closet" after all, even though I'm not an official participant in Kim's challenge.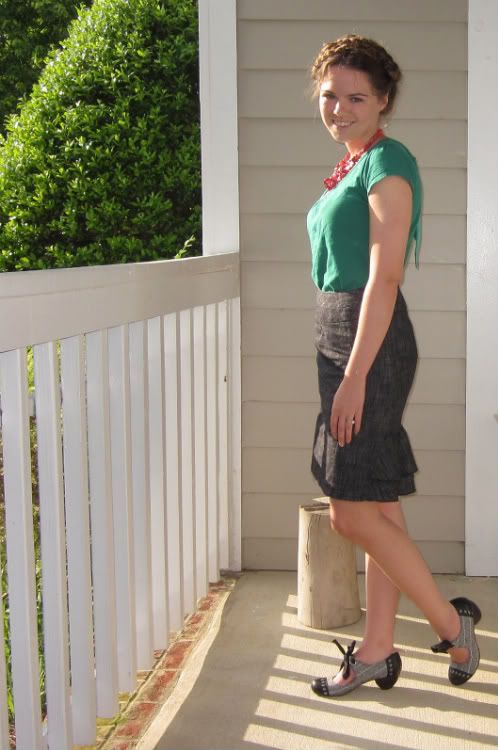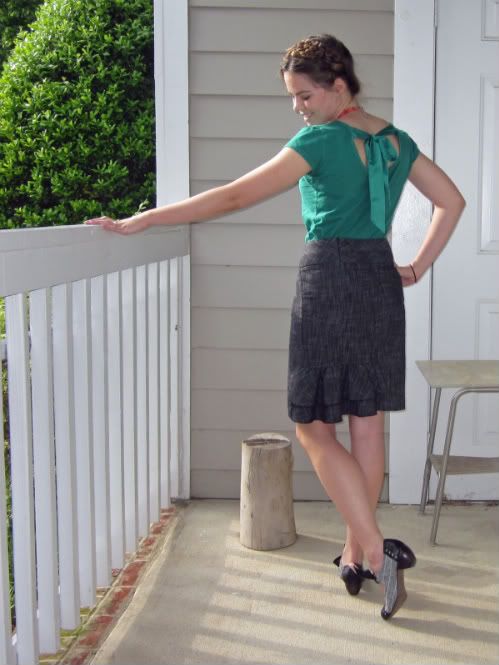 I love the ruffle!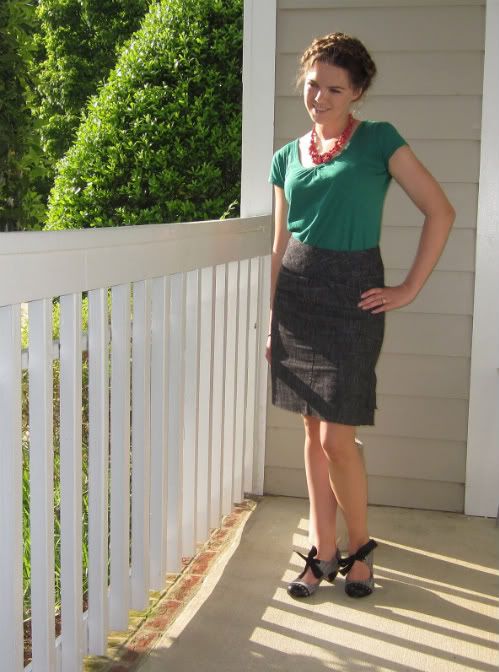 Skirt: JC Penny
Top: NY and Company
Necklace: Gifted
Hallowed Halls Oxfords (Anthropologie)
Hair:
see this tutorial
(And no, I did not wear these shoes two days in a row. I mean.)
I hear there's a big tag sale coming up, gulp. Let's hope my wallet can survive it. Goodnight, all!