Word on the street is there's a tag sale afoot, everyone! What will you be buying tomorrow? Do you have a plan? My plan so far is "hope nothing I absolutely must have goes on sale," since I'm saving for my birthday next month (!!), but I'd love to see some awesome second cuts.
To celebrate the tag sale, I am posting an outfit with... absolutely no Anthro. Because that makes sense. Yeah. Uh. Hey, is that a gorilla on a bicycle??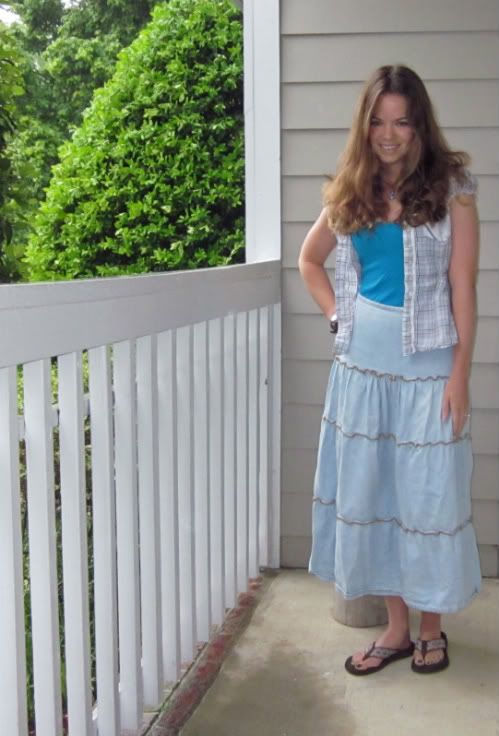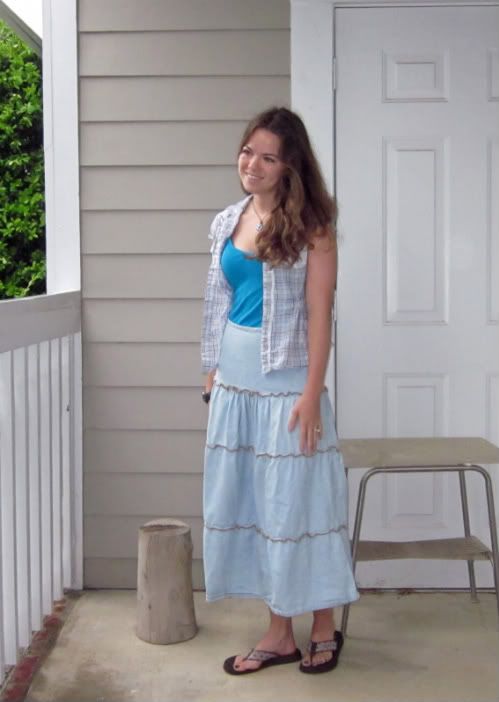 Tank: Old Navy
Shirt: From Ross for $3!
Skirt: No idea, middle school or high school (oldddd)
Flip Flops: Also olddddd
Necklace: Belk
I wore this in the car on my trip to Ria's graduation. My GPS took me through the country in a major way for some reason, and I was amused that this outfit seemed so appropriate. I do have some southern roots, so I enjoyed putting my windows down, singing Carrie Underwood, and pretending that I lived in a place like the ones rolling by my little red car. I've always been fascinated with small towns and country life, looking as far as the eye can see and finding nothing but beautiful fields of grass. Right now I'm a girl living in a (small, but still) city, but maybe one day circumstances will find me there. The waves of grass in the sunset were almost as hypnotizing to me as waves on the ocean, one of my other favorite places.