We had a very nice Anthro sale this morning, didn't we, y'all? What did you pick up? I'm sitting this one out as usual, but I did pick up the
Ardennes Skirt
for my sister. This beauty is too overwhelming for shortie me, I suspect, but hopefully my order will ship so Ria will get to add it to her closet. She's had her eye on it for awhile but was waiting on that ever-elusive second cut. There are a couple things I'm watching for future second cuts, like the
Boldly Brushed Peasant Top
and the
Ackee Pencil Skirt
. I haven't tried either on and neither are things I'd normally pick out, but I'm intrigued by them, and at the right price they might be worth a try. I love the bold colors.
This is a typical lazy outfit for me: easy cotton dress, statement necklace, couldn't-care-less shoes. I'd consider this pretty close to my "uniform" when I can't figure out what to wear in the mornings. I added a cardigan because it was a bit chilly. Do you have a tried and true look that your gravitate toward when you have an attack of the "I have nothing to wear!"s?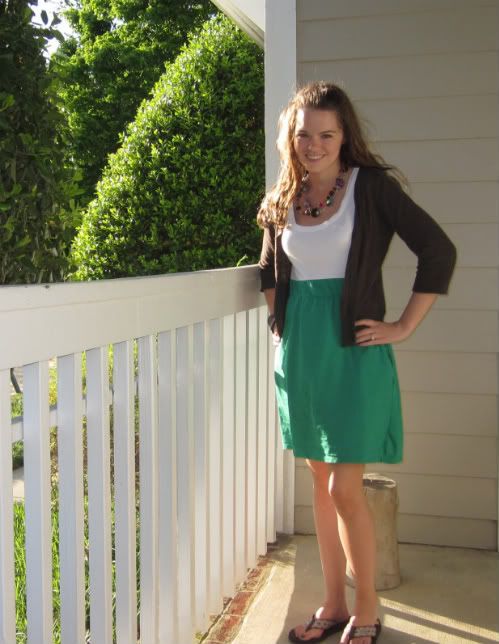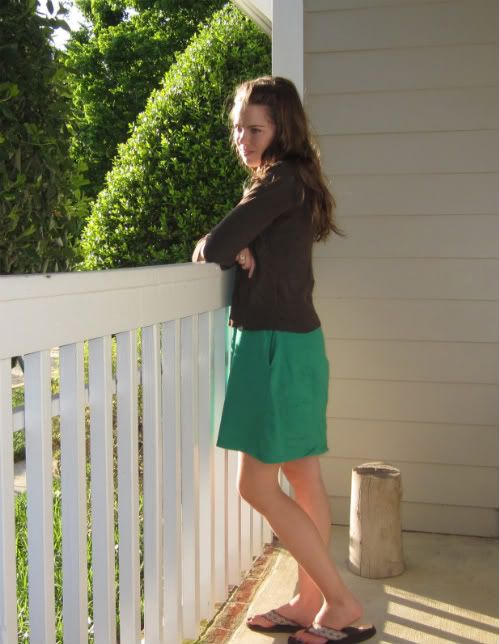 Dress: Old Navy
Cardigan: Target
Necklace: My hospital
Old flip flops
Tomorrow night I'm going on a mini vacation for Ria's graduation, so I hope to have some posts featuring the briefly reunited Anthro-lovin' sisters coming your way soon. In the meantime, I'll be running a few posts in my absence, so don't worry! See you soon!