Good afternoon! Here we have yet another blast from the past outfit. I wore this when I was sick a couple of weeks ago and just wanted to be comfortable. This sweater always makes me feel cozy, and even though it's a little big, I find it oddly comforting. Being a little big makes it perfect for layering on cold days, and I was happy with how the pop of color looked underneath it. Not too bad for a sick day, IMO.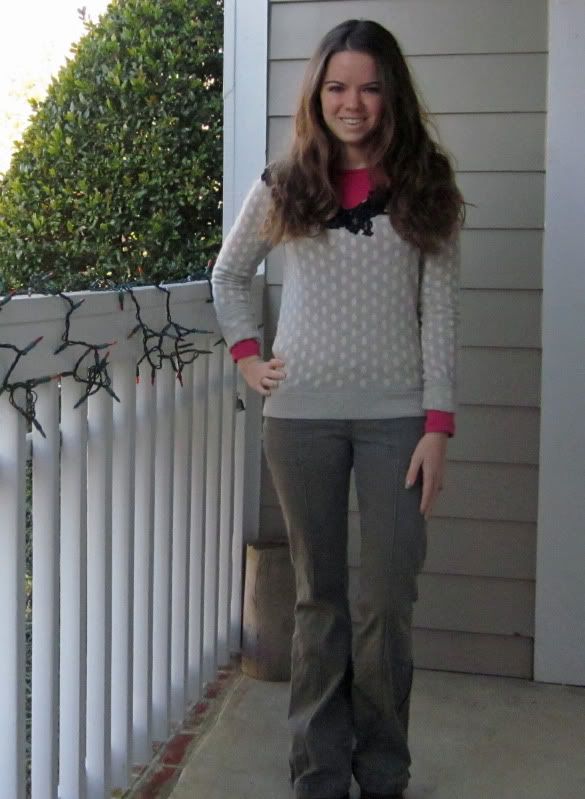 Anthropologie Laced Dots Sweater
Talbot's tee
Pants stolen from sister. Sorry, Ria. (Sorry I'm not sorry. ;))
Also, muahaha! I have officially made four posts and scheduled them for this week, so you guys will not be deprived of outfits even if I get lazy. And with that said, hello from past!Katie.