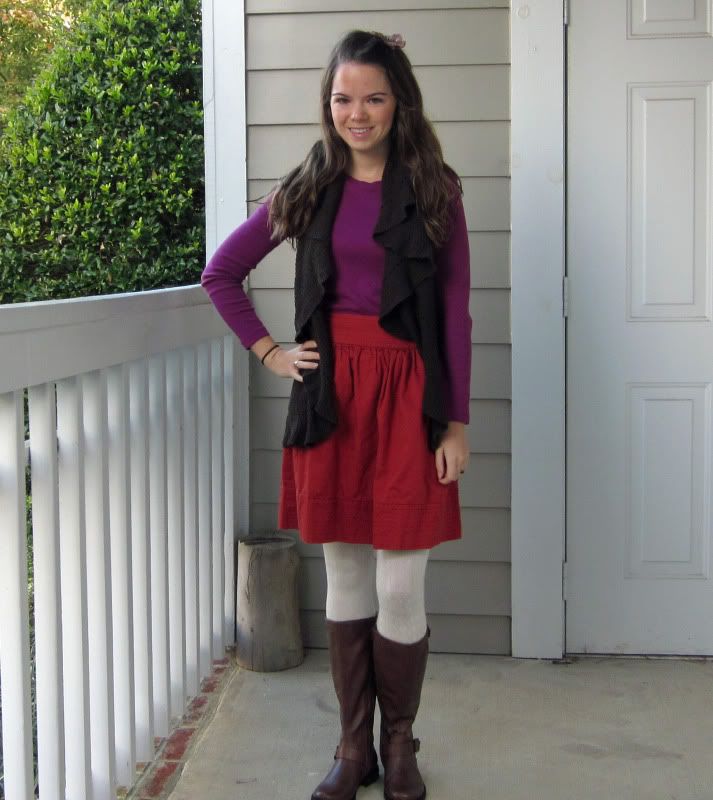 Shirt: Talbot's
Vest: Loft
Skirt: Anthro
Tights: Macy's
Hairclip: Anthro
Shoes: New! From DSW! Yay new shoes!
This is actually what I wore
today
versus a backlogged outfit, woah. I tried to be as festive as I could for work today, although when I saw a bunch of ladies in the building in costumes I really regretted not wearing my fairy wings to work. Oh well. At least I got to wear them tonight.
Okay, so I am recovered from my sickness, and I had one of the best Halloweens ever. A bunch of my friends came over for an awesome evening of scary (and not so scary) movies, delicious food, and fun. I made appetizers (tomato basil bruschetta and bacon-wrapped dates) and one of the most delicious caramel apple pies I have ever tasted. Witness: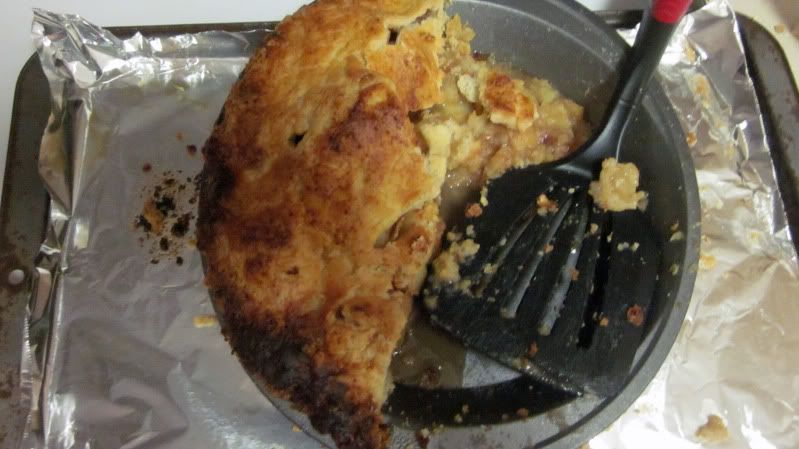 Yeah, you should come over to my house to sample this.
I'm not really one for crazy partying on Halloween (or any other time), but for me this was pretty much the perfect way to spend an evening. I have a bit of a domestic streak and love making food for people and having guests, so it was exactly what I wanted. I hope everyone had as much fun as I did. And I hope all my readers had a great Halloween, too!
PS: How does an awesome necklace giveaway sound? Awesome? Then head over to
Roxy's
blog and enter her contest!