Okay, I was serious about "goodbye, summer" because fall has sure been out in full force this week! I'm really excited to break out my cozy cardigan collection and get re-acquainted with my usual fall uniform of "dress or skirt + tights + cardigan." I have so many cardigans that I love, but this one from the JCrew warehouse sale is one of my favorites. It's so soft, and I love the color. I wasn't sure I'd be able to make outfits with it when I bought it, but I'm so glad I gave it a chance because I find it goes with everything. This is also the first time this lovely skirt has seen the light of day since the spring.
Please excuse the picture quality -- the early darkness got ahead of me, and I took my pictures too late this evening!
Also um, yeah, I'm wearing these boots again. Did I mention they go with approximately 9001 more things than I thought they would?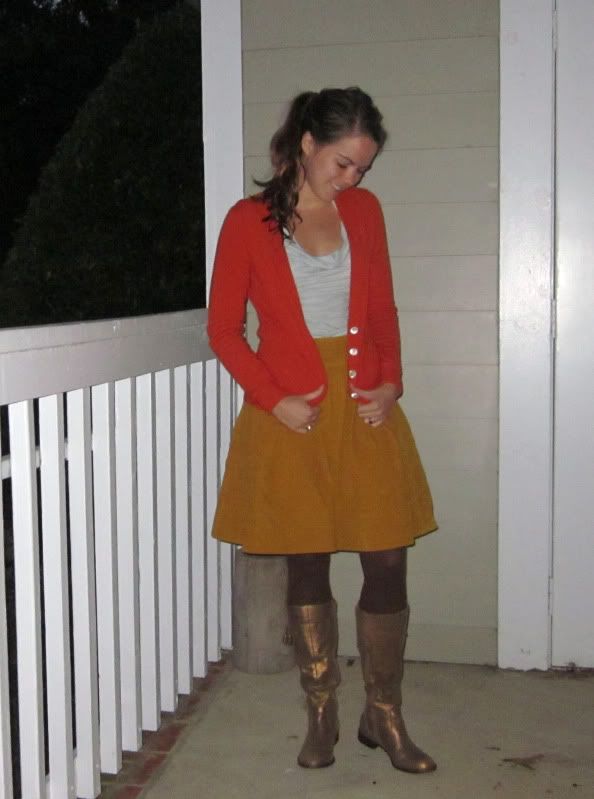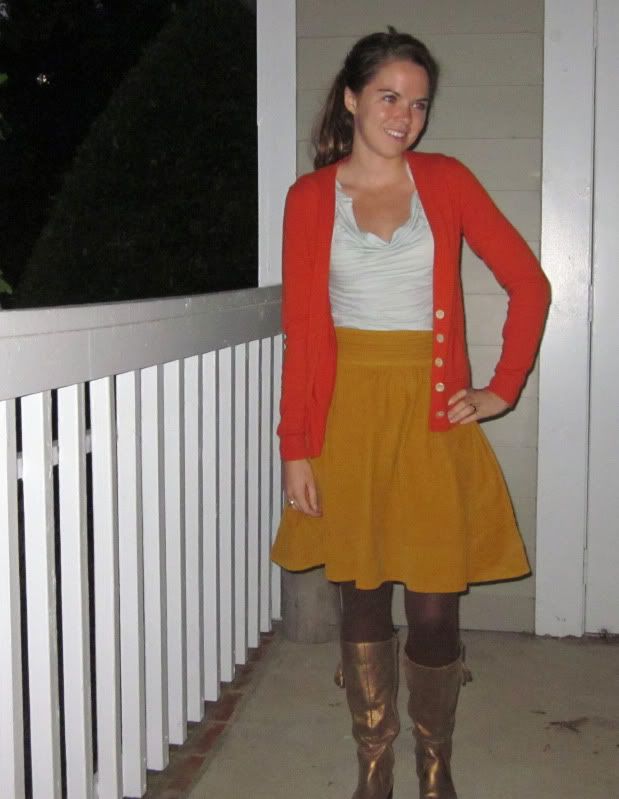 Skirt: Anthro Field Skirt
Top: Anthro Climbing Cowlneck
Cardigan: JCrew warehouse
Tights: Anthro Speckled
Boots: Anthro Luminous