Good morning! Are any Mondays "good" mornings? No? Oh well. I hope you're having a decent one, anyway.
Here's an outfit from last week in which I gathered up the courage to revisit my Taylor-Swift-style forehead headband look. I took the great advice of a reader and tried it
over
my ears (whodathunk?), and I think it worked out much better. And even if it didn't, I was a happy (hopefully work appropriate) hippie that day. I also haven't worn this dress in forever. For shame. I never thought to put it with this blue cardigan because it seemed a bit matchy, and overall I feel like this is a better spring look, but hopefully I'll figure out a way to make this dress work for fall soon. For better or for worse, I've always felt like white tights looked adorable with this dress -- I was wearing these tights when I originally tried it on and was sold.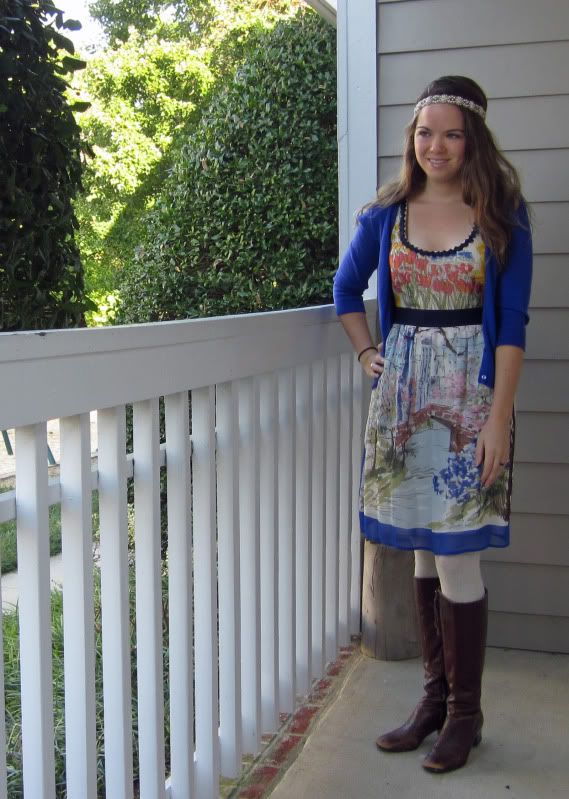 Anthro NY, NY dress
Target cardigan
Grandma's boots make their grand return to the blog
Anthro speckled tights
Anthro flushed beauty headband
More buttoned up for work-land: