Just a quick post of an older outfit today before I run to work. It's so nice to be able to get back into my usual dressing routine of "dress + tights + cardigan." I got really attached to it last fall and winter, and with the advent of summer a few months ago, I was a little lost when it comes to dressing work-appropriate during my favorite season. Luckily, my 'uniform' is now acceptable for the weather, so I've had a much better relationship with my closet in the past few weeks. Did I mention that these are awesome boots? Because they are.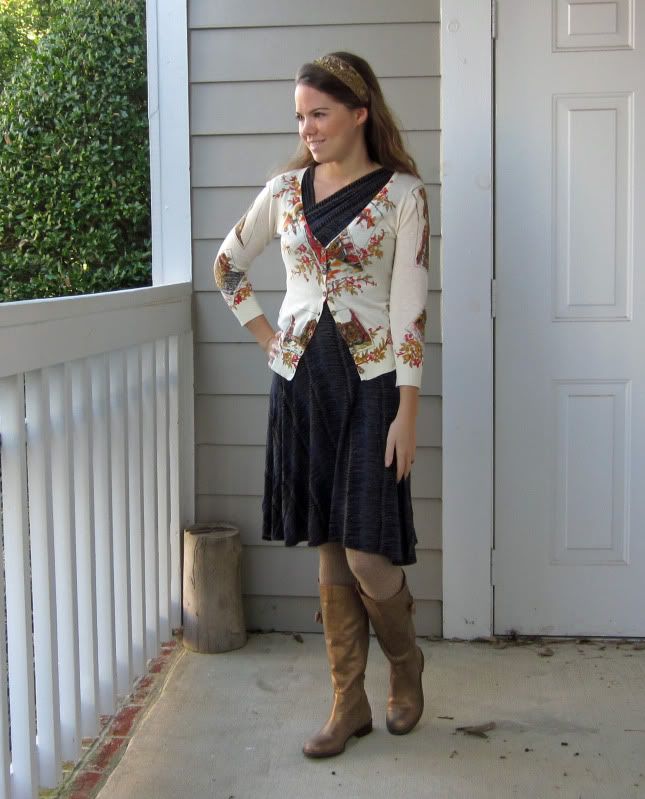 Shamelessly all Anthro: Speckled Ink Dress, cardigan I-don't-remember-but-I-found-for-$20-yay, Twinkle Headband, Luminous Boots, Donegal Tights
Happy Friday, everybody! I've got an insanely packed weekend, especially Saturday, so I'm not sure I'll have time to post, but I hope you have a good one.