Summer sure takes a long time to depart from the south. I think we just
might
have seen the last of it, but I took advantage of a random day in the 80s last week to break out a summer dress and sandals one last time. I'll totally be winterizing this dress so I can continue to wear it, but I think this is probably the end of my open-toed shoes days for the time being.
Dress: Anthro Botanical Stroll
Cardigan: Target
Shoes: b.o.c. Cates
Hair clip: Anthro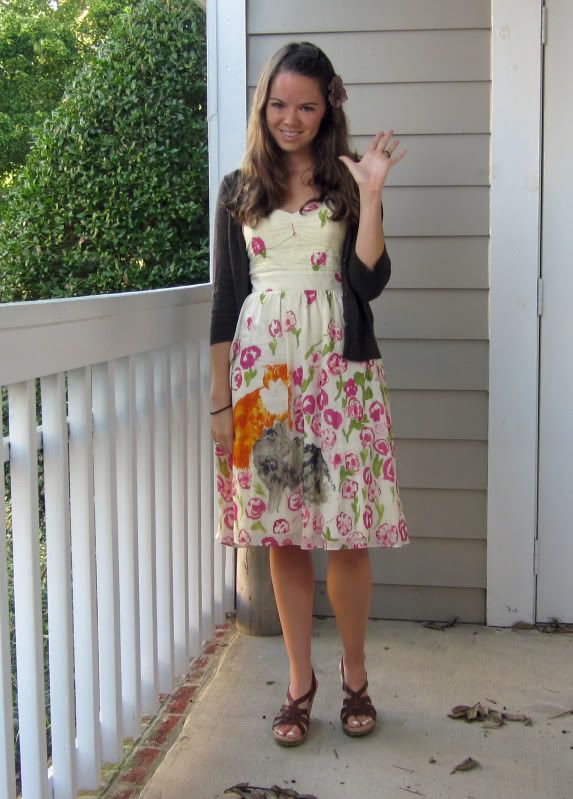 Goodbye, summer! It's been a great one, full of new experiences, challenges, drama, self-reflection, life changes, and the best kids on the best swim team a coach could ask for. I'm sad to see my favorite season go, but I'm looking forward to what fall can bring me. I always feel a great sense of change and possibility with the advent of fall weather. This is everyone's chance to be a new person and do big, new, scary things. I'm going to take advantage of it.