I've had this outfit in my archives for a couple of days now, but I didn't want to post it so soon after the last time I wore this skirt. But today I realized that if I make one more post, the Lingering Rays skirt will no longer be visible on the front page of my blog. Unacceptable in my book.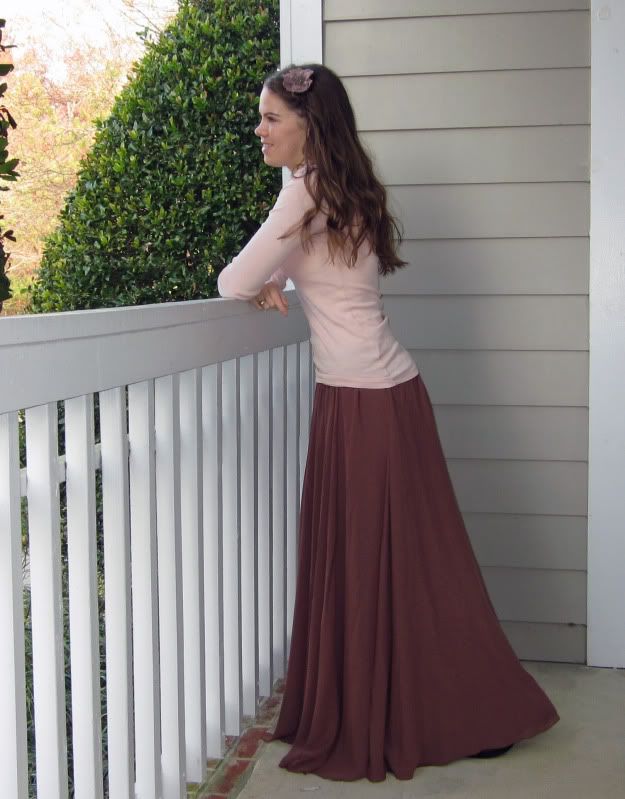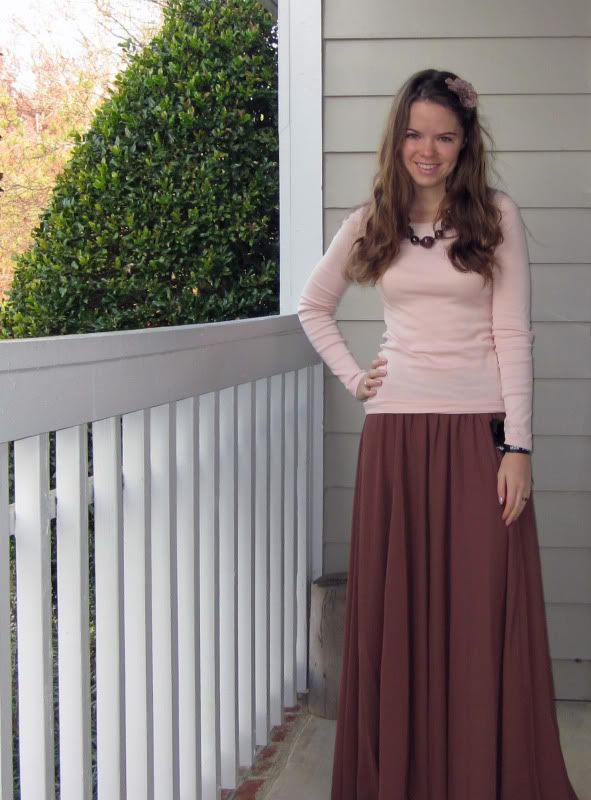 Anthro Lengthening Rays Skirt
JCrew warehouse shirt
Anthro flower clip
Necklace: gift from Ria from a local shop in Charleston
I love this skirt, and I love brown and pink together, so this outfit was pretty much a win for me. The only bad thing about the skirt is getting used to lifting it up to climb stairs. I've definitely had a few experiences where my face almost got up close and personal with pavement because I wasn't paying attention. Dangers notwithstanding, I'm really glad I bought it.
And now Ria wants one for her birthday. You know what this means, readers. A-searchin' I will go at Anthropologie this weekend.