I think this outfit is pretty boring -- and pretty casual, and not particularly "pretty," come to think of it -- but I thought I'd post it anyway. I don't wear this cardigan enough. It's kind of nuts, and it's also too big. Every time I think of selling it, though, I put it on and am reminded how comfy it is.
I had a pretty "meh" evening last night, so this outfit kind of reflects my mood. I was going to go to happy hour with my coworkers, but that ended up not happening, which I was depressed about. Then I had really terrible nightmares last night and woke myself up way too early. Ugh. Today should be better, since I have a dance class on the schedule with one of my friends and I get to watch videos for part of work today (long story). I think I need to go put on something really cute to make sure I have a better day. I have an idea of what to wear, but unfortunately I am saving it for tomorrow when I get to see my boyfriend. You'll just have to wait to find out what that outfit is!
Did you get anything awesome at the sale this morning?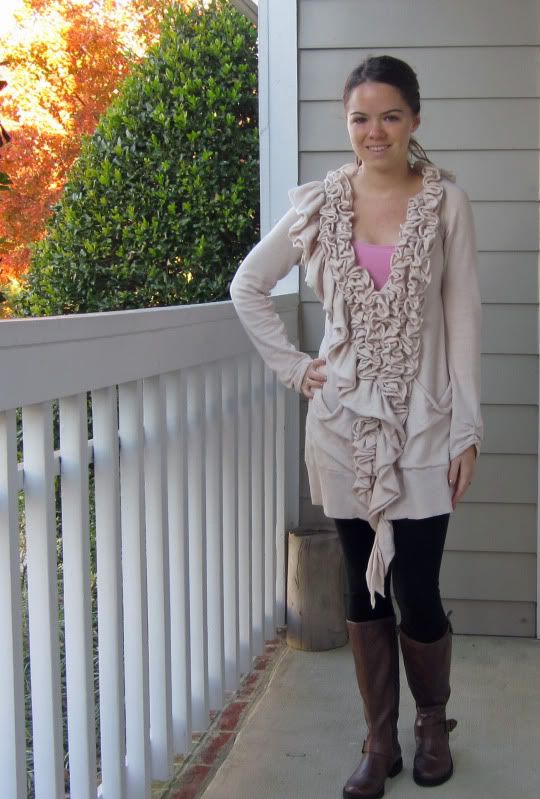 Anthro Plaza Cardigan
Kohl's tank
Macy's leggings
DSW boots